Entertainment
Your Top 20+ Wishes and Wants for Mother's Day
A pass-along list for everyone in your orbit
Let's be honest, our days of hinting around about the perfect Mother's Day gift are over. Too subtle and no one gets it and you end up with the proverbial red roses. Nice. But we've learned that if there's something we really, truly want, it's better just to share an Amazon wish list with enough time to cover the least expensive ground shipping. That's especially true if you have the type of hyper-efficient, if-it-worked-last-year-it-will-work-this-year type of mate we do. (Hint: you know you have one if you send him to the supermarket for two stars of anise and he brings home the restaurant-sized container which in his mind strikes this hard-to-find spice from all future lists for a lifetime.)
With these issues in mind, we asked CoveyClub members and social media followers to create a fail-safe shopping guide. Share this body of research with your partner and kids (today!) to point them in the right direction. We've even written it in words all ages can all understand. (PS: we've listed the moms/mates who made the requests here so you have no excuses).
PONY UP!
We know you have the money, it's time to offer a little kickback to the woman who made sure you were potty trained before college.
Gift idea: Handsome Handbag
Remember all those times you just had to have it, pretty please, mom? Well, it's your turn to pony up. If there's a brand you know she loves, ask her the make, model, and color or just get a gift receipt. The more on brand your gift is, the higher you'll rank in the favorite child (mate) category.
• "MZ Wallace bag" -Kathy Koenig
• "Be Brilliant Bag" -Andrea Billups
Gift idea: Jewelry. Yeah, pretty much any make and any model.
To get you started:
• "Basically anything from Julia Parish, a wonderful jeweler who works mainly with delicious 22K gold and beautiful stones, precious and semi-precious." -Katie Weisman
Gift idea: Money, honey
• "Mortgage paid off" -Jenna Kern-Rugile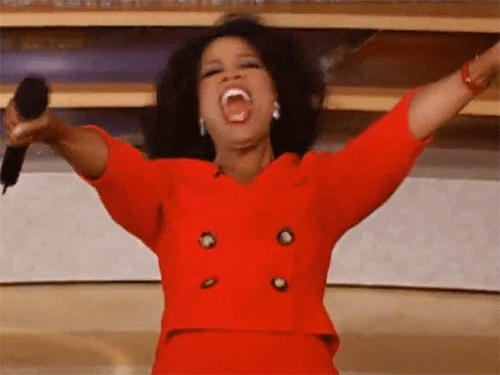 For the kid who's feeling like Oprah, here's a wiki guide for How to Pay Off Someone Else's Mortgage.
Gift idea: Sleep remedies
• "A new mattress" -Karen Levy
Hey kids, if you can't get your mama one of those cool, new mail order Casper mattresses, check out this ChiliTechnology mattress pad—it will help mom rest much more comfortably by keeping her sleep temperature at the perfect level (trust us, this is a thing). It'll kind of, sort of help make up for all those nights you kept her awake.
TAKE ME AWAY
You both could use a vacation right now, so why not go together?
Gift idea: Luxury home rentals
• "Do what I always did: go to the beach with my only son, he is now 20 (and because I always say no gifts), then he snorkels and find shells because I collect the ones he finds me."
-Gigi Schilling
• "Warm weather." -Kara Mac
• "A weekend away with my mom" -Kathryn Moczulski
• "Family retreat" -Audrey Nizen
Don't let the horror stories keep you away. Airbnb has a search filter for every desire and now they even have something called "Plus Homes" that have been verified for their comfort and service. There are even "Sunny Destinations" and "Tropical Locations" sections for those of you still suffering from Nor'easter whiplash.
Gift idea: Travel concierge service
• "Dream vacation, Sailing in Greek Islands" -Stamie Turner
We adore Her Dream Vacation, a boutique travel agency that specializes in women-only travel tours. There's still time to book a spot on their Greek Isle sailing trip for August.
• "Round the world trip" -Kristin Whiting
If you want to travel the world, TCS is how to do it like a boss. This travel agency specializes in customizing your journey and ensuring you get first class service, even if that means private performances and after-hours gallery tours. The world is most definitely your oyster.
• "Girls trip anywhere" -Erica Kuerbis
Not sure where to go with the girls? Vacations by Heather will do all the thinking and planning for you. (Side note: We happen to love Cavallo Point in San Francisco because it's an old army barracks with a fabulous spa and a view of the Golden Gate Bridge.)
• "To take my Mum on her bucket list trip to Ireland" -Cherie Jackson
Elegant Ireland can help you experience Ireland based on your specific tastes. Choose from various tours, events, family gathering ideas, castle or villa rentals, and even chauffeur guides.
• "Two weeks at a villa in Italy with my two daughters" -Stephanie Gangi
Homebase Abroad specializes in villa vacations. In Italy. Just check out their Villa Portfolio. They've also been recognized by luxury travel publications such as Conde Nast Traveler and Travel & Leisure. 
• "Spa Day in Bali" -KerriLyn Brown
There's no place like home unless that place puts 24K gold on your face. The Goldust Beauty Lounge in Canggu, a resort village on the south coast of Bali, promises to 'make you feel like gold' by literally wrapping you in it. Sold.
TAKE ME OUT
"This one's on me," said no kid ever. Until now, right?
Gift idea: Show tickets—for any kind of production big or small
• "Family tickets to Volta" -Leslie Hsu Besner
Gift idea: Brunch in the city
• "Breakfast at Sarabeth's in NY" -Jackie Carroll
Gift idea: Tea time 
• "Go out with my daughters to a place that serves a real High Tea" -Susan Grandt
If you're unable to find the proper place to attend high tea, you can have some of the world's finest delivered right to your door via Bellocq Tea Atelier. We also love this stunning guide they put together on tea rituals around the world.
PAMPER ME
We can think of one thing we like only a little less than cuddling with you—getting pampered by someone else.
Gift idea: Spa gift card
If you don't know what spa she prefers, you can simply get her a gift card to use for almost any spa service at any location of her choice via SpaFinder.
Gift idea: Help her turn her bathroom into a spa
• "Arbonne Rescue & Renew Bathing Gift Set"
-Jennifer Hargraves
• "A pair of SoleHealers to relieve all foot pain." -Jen Muroff
IT'S THE THOUGHT THAT COUNTS. REALLY.
We're not looking for miracles, but please, just try to show her some sort of appreciation—something, anything. This is your get-out-of-mother's-day free card.
• "I would ask my boys their favorite memory of me then include it in my journal." -Lucy Brummett
Gift idea: One Line a Day: A 5-Year Memory Book
• "To have my son tell me honestly everything he fears and dreams of, to listen to me not as "mom," [because] he knows I love him beyond, beyond, but to know what I tell him comes from my heart and I truly see him objectively and lovingly." -Lyn-Genet Recitas
Gift idea: Brene Brown's Daring Greatly: How the Courage to Be Vulnerable Transforms the Way We Live, Love, Parent, and Lead 
This woman spent 16 years studying courage, vulnerability, shame, and empathy and laid it all out in this powerful book. Her TED Talk on The Power of Vulnerability is one of the top 5 most viewed talks in the world. We're in her fan club, along with Maria Shriver, Gretchen Rubin, and Daniel Pink
WERK IT
The woman who's better known as "Mom" spent years as a chef, chauffeur, housekeeper, bank, personal assistant, and therapist. Time's up.
• "SOMEONE ELSE to clean out my basement, clean out my garage, and detail my car…"
-Martha Buttenheim
Gift idea: Find services on Thumbtack
Find people who can do almost anything for you and compare service estimates and reviews—for free—before hiring.
• "Homemade Dinner." -Carol Cheswick
Gift idea: Subscription to Blue Apron
If the cooking gene skipped a generation, just buy mom a meal planning service. Blue Apron has an extensive gourmet menu (including wine) that she can choose from each week. The ingredients will be shipped to her door, pre-portioned and ready to cook.
Gift idea: Subscription to CoveyClub
Is your mom a lifelong learner? Does she want to connect with interesting women who are still killing it? Does she deserve to be inspired by great writing? Then give her a year's worth of CoveyClub (Nest with Covey for $99).
Write to Gift@coveyclub.com and we'll process a gift subscription for you. Bonus: Send us your mom's mailing address and we'll welcome her to the Club with a complimentary Covey mug while supplies last!
RELATED:
Top 5 Mascaras for Women Over 40
Her Mother Took Desegregation Into Her Own Hands
If you enjoy this content, JOIN NEST WITH COVEY and receive 12 FREE ISSUES of The Covey magazine delivered straight to your inbox each month! Our magazine features in-depth reporting, first-person stories, and special offers. All just for you.